Gwen Kubberness from Criminal's Genealogy shares this blog as part of our "How I Solved It" series.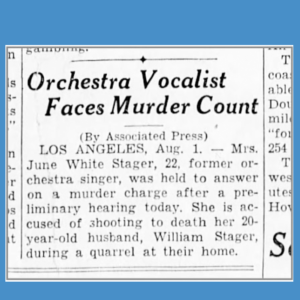 Gwen's research takes an alternate route into genealogy by studying criminal cases and digs into their backgrounds, sharing what has been discovered regarding her ancestors and their pasts.
Amil Steven Weller was born in Pittsburgh, PA on 30July 1920 (His daughter said he was born in Rhode Island) to Katherine Stager his father Frank Stager.


His mother came to America from Czechoslovakia, Naturalization record is below.


San Quentin Prison Card
San Quentin Prison Mugshot Card
San Quentin Prison
San Quentin Prison
He was in and out of prison his whole life then in 1943 he was sentenced to life in prison and I wanted to know the whole story So I put my investigation skills into gear and started searching the internet and newspapers and this is what I found. I was so stunned. Let;s start first with the prison sentence and records.
His Findagrave Memorial 118968205
Her Findagrave Memorial 119658805
Folsom Prison Record
San Quentin Prison
San Quentin Priosn
San Quentin prison Record
If you have a story idea or a blog that you'd like to share as part of this series, please let us know about it in the comments.