Several years ago I hiked Kings Peak, the tallest mountain in Utah. Toward the end of the hike there was a field of broken rocks.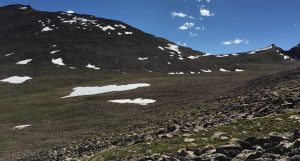 It took a long time to hop along the rocks and cross the field, but when I finally made it across there was a terrific view of the valley floor and I could see the top of the mountain nearby.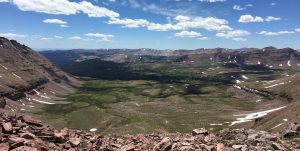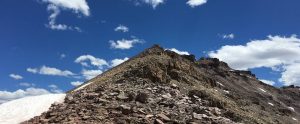 The last nine months have felt a lot like crossing that rock field. It seems like there hasn't been as much development progress as there was previously, but now we're past the rocks and a clear Summer ahead! Here's what's happened recently:
GEDCOM MEDIA UPLOADER
We are pleased to announce the much requested GEDCOM Media Uploader — an industry first as far as we know. It's not unusual for an online tree to import a GEDCOM, but until now, all the media was lost. Our new GEDCOM Media Uploader desktop app for Mac or Windows reads your GEDCOM file and uploads your images directly to RootsFinder. It means you won't have to upload each image one by one after uploading your GEDCOM. This solves a long-standing pain point for many of our users. Several users have already successfully uploaded GEDCOMs with thousands of images using the new GEDCOM Media Uploader. Currently, the GEDCOM Media Uploader is in its experimental phase. So, try it out and let us know how it goes.
The GEDCOM Media Uploader is only for new GEDCOM uploads, but the GEDCOM re-uploader (lets you update your existing tree by uploading an updated GEDCOM) is planned for later this year.
PDF THUMBNAIL GENERATOR
We are also pleased to announce the much requested PDF Thumbnail Generator. Now, all new PDF imports will create a thumbnail image on your ancestor pages and on your media wall.
MCGUIRE CHARTS
We have McGuire Charts! Now you can see which members of your tree have been tagged to DNA kits. (Click on the down arrow in the upper left of your pedigree page.)
McGuire charts are still experimental and may have a few bugs. Please try them out and let us know what you think.
ADS
As you have probably noticed, we've replaced the Google Ads with ads for Family History products. We think everyone should have access to the many great Family History products you see at conventions. So, we're saving our ad space for Family History Vendors. We are offering free ad space for Family History related products through the end of the year.
Most Family History Vendors are family historians just like you. They wanted something that wasn't available and found a way to produce it for themselves and you. They are there to help other genealogists. So support our vendors. If you know a Family History Vendor, send them our way and we'll give them free ads! We've shown these ads over 25,000 times so far.
DOZENS OF NEW FEATURES
We've implemented dozens of features that people have been asking for on the
forum
. If you haven't visited the forum lately, please do! Let us know what you like, what you don't like, and what you wish for.
DRAWING FOR FREE PRO PLAN SUBSCRIPTIONS
Announcing our customer survey. We'd like to know how you feel about proposed new features. The survey should take 10-15 minutes and will give us feedback on what you'd like from RootsFinder in the future. Click here to take the survey. Please complete the survey and
enter to win one of 10 free one year Pro Plan subscriptions. We really appreciate your feedback.
PLEASE VOTE!
In addition,
please vote
on our
Roadmap
for what you'd like to see added to RootsFinder this Summer. Your vote counts! You will need to create a Trello.com account to vote, but it's free. You can vote for as many items as you want.
Have a great Summer!
Dallan Quass and your RootsFinder Team