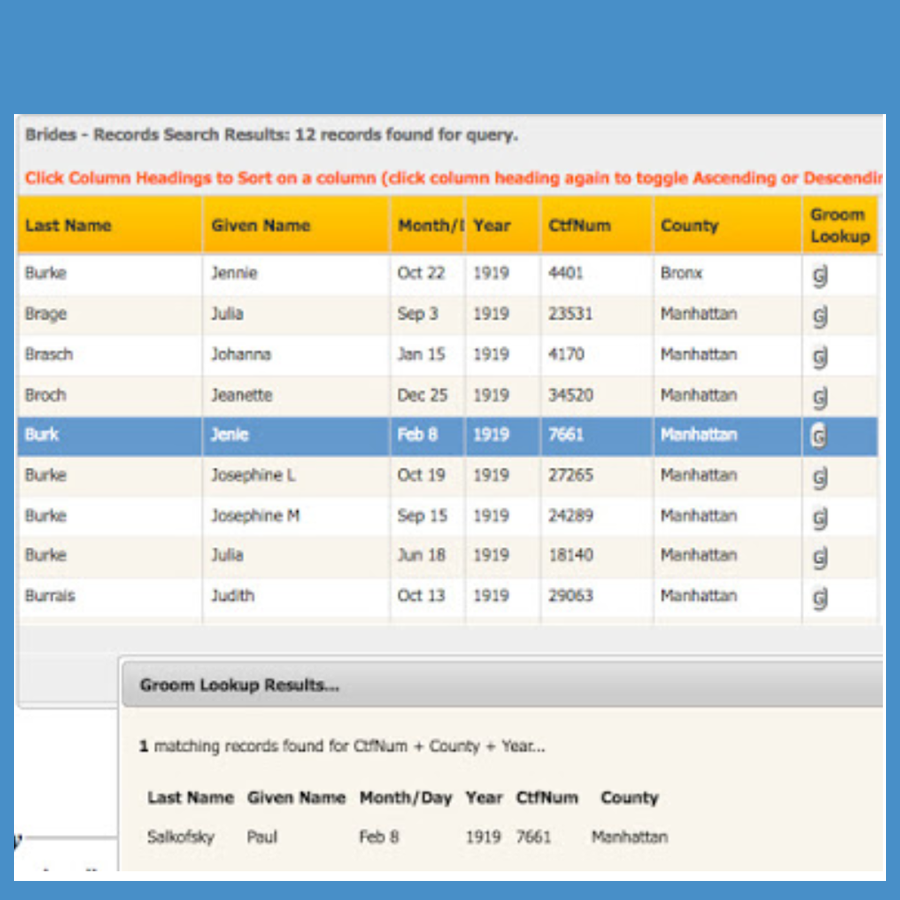 Marian Wood, blog author from the website Climbing My Family Tree, has shared this blog as part of our ongoing "How I Solved It Series".
This blog reviews a "Genealogy Go-Over" and is a follow-up to our post earlier this week also from Marian Wood. It involves another find that is helped by the address book and some further research to determine accuracy.
Genealogy, Free or Fee: Search for Clues in Family Hands
Some of the best free sources of clues to elusive ancestors are in the hands of your family. Several times during my Genealogy Go-Over, I've smashed brick walls because of something that was in the possession of a cousin–a letter/envelope, an address book, a photo, a funeral notice–that pointed me in the direction of solving the mystery.
Today's "free or fee" tip is a reminder to ask siblings, cousins, aunts, and uncles (plus, of course, grandparents, if they're alive!) to look for photos and documents. Something as seemingly insignificant as an address book or a letter in an envelope can be an incredible source of information to confirm a name or reveal a relationship. Even if we've asked before, we should ask again.
For example, Mom's address book (unearthed barely a week ago) has proven to be an absolute goldmine of clues to elusive ancestors. It turned up in a box in the attic of a relative, filled with lots of other things from decades ago. This address book was one of two clues I used yesterday to demolish yet another brick wall in my father's Burk family.
A Burk cousin very kindly let me see a handwritten letter to his mother from "Aunt Jenny Salkowitz" in Lakeland, Florida. Wait, the name and return address looked familiar. Yes, they matched a name and address in Mom's address book. So who, exactly, were Aunt Jenny and her husband Paul?
Five years ago, I noticed a "Jenny Birk" living with Grandpa Isaac Burk's in-laws in the 1910 Census. After that, no trace of her. Now I suspected that "Aunt Jenny" was actually Jenny Burk or Birk, sister to my Grandpa Isaac Burk. How to prove it?
Using the Census, I found Jenny and Paul Salkowitz in New York City from 1920 through 1940. At one point, this couple was living in the same apartment building as Isaac Burk's in-laws–the same building where "Jenny Birk" lived as a boarder in 1910! So far, so good.
What about Jenny Salkowitz's maiden name? I tried the free ItalianGen.org site, and there I found "Jenie Burk" in the bride's index for 1919. Clicking to see the groom's name, I found "Paul Salkofsky." Names were close enough, and the marriage year fit what they told the Census takers. (Remember, we have to be creative and flexible about names and dates when searching.)
I plugged this info into Family Search, and up popped a transcribed summary of their marriage record, showing that Jennie Burk's father was Elias Burk (the name of Isaac Burk's father). Quicker than you can say, "Jackpot," I sent $15 to the NYC Municipal Archives to request the three-page marriage application, affidavit, and license with much more detail.
So the proof will cost me $15 but the rest of the research was free–and it all began with Mom's address book and a letter held by my cousin for more than 50 years. The clues were in family hands all along! I just needed to get the clues into my hands.
This is part of my ongoing series, Genealogy, Free or Fee. Links to other entries are here.
If you have a story idea or a blog that you'd like to share as part of this series, please let us know about it in the comments.