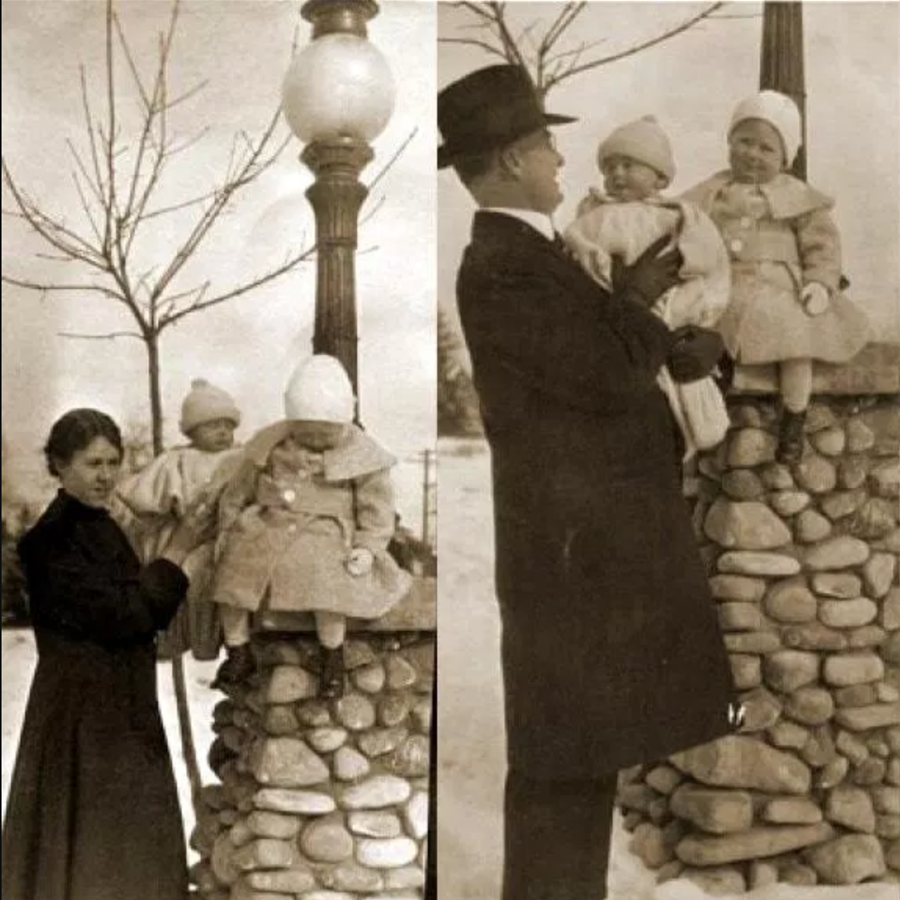 Legacy Tree Genealogists has shared this blog as part of our ongoing "How I Solved It Series".
This blog explains how the author traced the location in a picture through various documents she acquired during her research.
Allison McCord, one of our great Project Managers, shared a neat, goosebump inducing, personal story with us the other day. It's such a neat feeling to be in the same physical space your ancestors once walked in!
Here's what Allison has to say:
Primary source documents are the lifeblood of genealogy. Filled with cold, hard facts, these documents provide evidence that researchers use to collect, analyze, and then make conclusions. Personal identity, parental linkage, or biographical details are some of the possible conclusions drawn by genealogists from these essential documents.
In the case of this particular World War I Registration Card, this primary source document led to an amazing, personal discovery.
Robert Luther Harman was an elusive great grandfather and I was overjoyed to find that this document supplied many previously unknown facts about him. I quickly glanced past his current address, instead focusing on his exact birthdate.
Some time later, my son and I happened to be in the town that my great grandfather had recorded as his residence on his World War I Registration Card. I looked up the address on MapQuest then followed the directions into the most charming historic downtown. Lining the broad, tree-lined boulevards were exquisite turn-of-the-century mansions. I marveled at each one as I drove past. But the map led me to a little side street that was narrow and tucked away.
As I turned onto the street, I caught my breath, then grabbed my son's wrist and yelled, "Look at that!" On each side of the street were these peculiar, unique lampposts. The bases were made of stacked, rounded stones, then a tall, tin post, then a rounded globe. Even though I had never been on that street before, I was as familiar with these lampposts as if I had made them myself. I possessed three photographs of my grandfather as a child, and in two of them, he and his brother were propped up and posing with their parents on a stacked, stone-base lamppost. These were the same lampposts!
My son and I got out of the car and walked to the house with the address listed on the World War I Registration Card, and there was the lamppost, found in the wintery photograph from my grandfather's childhood. This was a poignant photograph of that little family, for Robert Luther Harman would soon abandon his sons and never see them again. But the link found in that one address on that one primary source document made magic for me as I stood in the same place as my family had stood over a century ago.
If you have a story idea or a blog that you'd like to share as part of this series, please let us know about it in the comments.