Today Donald Trump became President of the United States. Whether you like "The Donald" or not, the Trump family history reflects the story of most Americans who came in search of a new start. Here is a brief glimpse of their journey from humble origins to Commander in Chief.
Click to see President Donald Trump's page at RootsFinder
The MacLeod Family – Scotland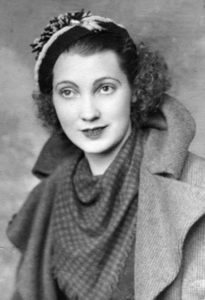 On his mother's side, the Trump family history came from humble beginnings. President Trump's mother Mary Anne MacLeod was one of nine children born to a working class family in the Hebrides. There was not much opportunity for her there. Mary Anne left her home in Tong, Scotland, bound for America in 1930. She departed Glasgow on 2 May 1930 aboard the SS Transylvania. They arrived in New York nine days later on 11 May 1930. The SS Transylvania passenger list shows that Mary was occupied as a "domestic" (housekeeper) going to join her sister Catherine Reid in Astoria, Long Island. Catherine had come to America in 1921. Mary Anne arrived at the onset of the Great Depression, and it may have seen that she had gone from bad to worse. During the Depression, Mary Anne met her future husband Frederick Christ "Fred" Trump II. The two married in 1936 and spent the next 64 years together raising their children, one of whom was to become the 45th President of the United States of America.
Click to see Mary Anne MacLeod's page at RootsFinder
The Trump Family History – Germany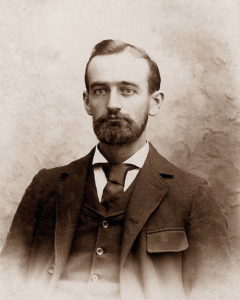 Fred Trump II was the son of immigrant parents. His father Friedrich "Fred Trump" Sr. came to America when he was 16 years old. He had been an apprentice barber in Kallstadt, Bavaria, training which he leveraged as a young man seeking his fortune in a growing America. Freidrich started his new life off as a barber living with his sister Katherina Trump Schuster and his brother in law Fred Schuster in New York City. From there, Friedrich went west to the newly formed Washington state where he started a series of restaurants, hotels, and barber shops from Seattle to the Yukon before returning to Germany in 1902. In Germany, Friedrich claimed his bride – Elizabeth Christ Trump, who was from Friedrich's same home town of Kallstadt. Together, Friedrich and Elizabeth returned to America in 1902. After a brief return to Germany in 1904, the Trumps settled in the Bronx. Friedrich was one of the early casualties of the flu epidemic which followed close on the heels of World War I.
After Friedrich's death, his widow Elizabeth worked with her son Fred Trump II (father of Donald Trump) to continue to grow the business Friedrich had started. It was from these enterprising, adventurous people that Donald Trump inherited his drive. Rather than pedigree charts, their stories are best told through video and image galleries.
Click to see Friedrich "Fred" Trump's page at RootsFinder
Do you have any photos or stories you'd like to share? Let us know in the comments.